Expand Your Investment Opportunities Internationally
Diversification and growth opportunities are getting harder to find in the US markets without doing massive research. Uncovering hidden gems is increasingly difficult as most of us now have access to data that was exclusively for institutions.
We need to look beyond traditional ideas to allocate money with true potential for growth. Borders are less important to investors these days…
The Benefits of International Investing
There are two major benefits of adding international asset classes to your portfolio:
The potential to increase total return.

The potential to diversify the total portfolio.
The United States no longer sits alone at the top of the world economy. International markets are much more dynamic and mature than they were in the past. New opportunities have emerged overseas, but finding them required the resources and experience to conduct a confident global search.
Because access has grown, opportunities for you have as well. The problem you had, was trusting the financial data. There wasn't a set of accepted global guidelines to make you feel confident about taking the risk in exchange for the potential reward of finding the next Amazon.com.
That obstacle no longer exists…
Enter the International Financial Reporting Standards
Global investments can be lucrative if you have the best resources to make smart decisions.
It is crucial you understand the differences in accounting practices so you can compare apples to apples when interpreting performance.
While US companies compile and audit their annual reports under the Generally Accepted Accounting Principles (GAAP), a large percentage of international companies use a different rulebook, the International Financial Reporting Standards (IFRS). AZN, HSBC, and KING are just a few public companies that report their earnings according to IFRS.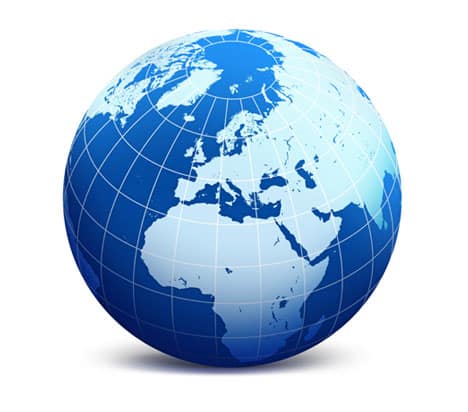 IFRS was created in 2001 to be a global standard for public financial reporting. Unfortunately, US GAAP and IFRS reporting are not directly comparable, making it difficult to compare US GAAP stocks to IFRS stocks.
New Constructs recognizes the needs of our customers to diversify their portfolio across both sectors and countries. Our analysts have developed a model for IFRS companies that makes them comparable to US GAAP companies. We were able to do this because we assess the underlying economics of the businesses and don't get distracted by the differences in accounting.
The accounting is just window dressing. Our expertise in understanding and unraveling accounting rules allows us to build models to understand the true value of international businesses in the same way we do for US businesses

Since August 2014, our analysts have compiled full reports for over 40 IFRS-reporting companies. New Constructs does the work of making companies comparable no matter the accounting standards and our members reap the benefits
Most Attractive International Opportunities for You
While other research investment firms take for granted the major difference between GAAP and IFRS accounting standards, New Constructs delivers its clients with the most accurate picture of IFRS-reporting businesses across the globe.
This month we have compiled a list of the top eleven Most Attractive International Stocks to help you diversify while allocate capital to growth opportunities.
Each of the eleven stocks has earned the New Constructs highest rating using:
The patented investment research algorithm that scans the financial footnotes leaving nothing to chance.

The new IFRS guidelines which means you are making decisions on data that is the generally accepted method of interpreting performance of international stocks.
This edition includes 11 new international stocks earning the New Constructs Attractive rating or better:
#1 A mining company with a current free cash flow of $3,591 million with a free cash flow

yield of 12.9%. They operate mines and advanced exploration and development projects on five continents, and hold large land positions on some of the most prolific and prospective mineral trends.
#2 A global leader in agricultural products and services that provides half a million growers on three continents with top-quality, innovative agricultural products and services and is a leading Wholesale producer and distributor of crop inputs, with operations strategically located to supply key markets.
#3 A company engaged in the discovery, development, and commercialization of medicines for cardiovascular and metabolic disease; oncology; respiratory, inflammation, and autoimmunity; and infection, neuroscience, and gastrointestinal disease areas worldwide.
Boasting a healthy ROIC of 15.5% compared to its WACC of 6.6% in the latest fiscal year earns this winner a Very Attractive rating.
#4 A leading financial services holding company in Perú. It primarily operates via its five principal subsidiaries. Through its subsidiaries it provides financial and health services primarily in Peru, the Cayman Islands, Bolivia, Chile, Colombia, and Panama. The company operates in four segments: Banking, Insurance, Pension Funds, and Investment Banking.
Its current stock price of $153.85 represents a conservative growth expectation according to our dynamic discounted cash flow model. Its ROIC is 16.9% compared to its WACC of 7.5% in the last fiscal year earns a Very Attractive rating.
#5 Provides airline passenger and cargo services in Latin America. It provides services within Colombia; and international flights from various cities in Colombia to Panama, Venezuela, Ecuador, México, Cuba, Guatemala, and Costa Rica. The company offers approximately 327 daily scheduled flights among 66 destinations in 29 countries in North, Central, and South America, as well as the Caribbean from its Panama City hub.
ROIC of 19.0% compared to its WACC of 7.5% in the last fiscal year earns a Very Attractive rating. In general, we like to buy stocks with low expectations for profit growth and sell/short stocks with high expectations for profit growth. Its current Price-to-EBV per share is 0.7 and earns a Very Attractive rating.

#6 An interactive entertainment company, develops and publishes casual games on Web and mobile platforms. The company offers approximately 190 fun titles in over 200 countries through its king.com and royalgames.com Websites; Facebook; and mobile distribution platforms, such as the Apple App Store, Google Play Store, and Amazon Appstore. The company is based in Dublin, Ireland.
We strongly recommend investors buy this which we believe has superior upside potential with low downside risk. Economic Earnings are almost always meaningfully different than reported earnings. We believe Economic Earnings provide a truer measure of profitability and shareholder value creation than reported earnings because they have been adjusted to remove over twenty accounting distortions. Economic Earnings per share (EEPS) are $1.87 for the last fiscal year.
#7 This Switzerland based company offers patented prescription medicines in various therapeutic areas, including oncology; primary care and established medicines; specialty care, such as ophthalmology, neuroscience, integrated hospital care, and critical care; and cardiovascular and metabolism.
Based on the investment rating details they rank in the 94th percentile of the 3,000+ stocks we cover. We made 7 adjustments equal to $34,642 million in our DCF valuation of the stock. ROIC is a strong 10.8% compared to its WACC of 6.3% in the last fiscal year. Its free cash flow yield is 5.7%
#8 A leading global mining and metals company that employs 60,000-plus people in more than 40 countries across six continents, including in some of the most difficult terrains and climates. They are strongly represented in Australia and North America, and also have significant businesses in Asia, Europe, Africa and South America.
The company is involved in the mining and production of aluminum products, including bauxite, alumina, and aluminum; copper, gold, silver, and molybdenum; diamonds, borates, salt, and titanium dioxide feed stocks, as well as high purity iron, metal powders, zircon, and rutile; thermal and coking coal, and uranium; and iron ore. It primarily operates in China, Japan. Current FCF is $14,014 million with a FCF yield of 12.7%.
#9 Develops, manufactures, and markets home beverage carbonation systems and related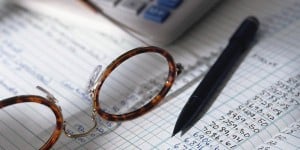 products. The company operates in four segments: The Americas; Western Europe; Asia-Pacific; and Central and Eastern Europe, Middle East, and Africa.
It offers soda makers, exchangeable carbon-dioxide cylinders, which enable consumers to easily transform ordinary tap water instantly into carbonated soft drinks and sparkling water; and consumables, such as carbon-dioxide refills, reusable carbonation bottles, and flavors to add to the carbonated water. The company also sells accessories, including bottle cleaning materials and ice cube trays. In addition, it distributes Brita water filtration systems in Israel.
Current Price-to-EBV per share is 0.8 and earns a Very Attractive rating. The market-implied duration of profit growth or GAP at its current stock price of $21.04 shows the market is pricing in almost no profit growth over the remainder of the company's life. As a result, expectations at this level are very conservative.
#10 Through its subsidiaries, is engaged in the steel pipe manufacturing and distribution activities. The company produces and sells seamless and welded steel tubular products, as well as provides related services for the oil and gas industry primarily oil country tubular goods used in drilling operations, and for other industrial applications. Its products include casing and tubing, line pipes, mechanical and structural pipes, cold-drawn pipes, premium joints and couplings, and coiled tubing products.
The company also offers other products, including sucker rods used in oil extraction activities; industrial equipment of various specifications and applications, including liquid and gas storage equipment; and welded steel pipes for electric conduits used in the construction industry, as well as energy and raw materials that exceed its internal requirements. It serves oil and gas companies, as well as engineering companies engaged in constructing oil and gas gathering, transportation, processing, and power generation facilities.
The company sells its products in North America, South America, Europe, the Middle East, Africa, the Far East, and Oceania.
Current FCF is $1,754 million. The FCF Yield is 10.2% and rice-to-EBV per share is a solid 1.1. At its current stock price of $28.74, the market is expecting revenue to grow at (1.1%) for the next year. Over this period, they are also expected to generate an average Economic Earnings Margin of 1.3%.
#11 An international telecoms company operating in 14 countries and headquartered in Amsterdam, is one of the world's largest integrated telecommunications services operators providing voice and data services through a range of traditional and broadband mobile and fixed technologies in Russia, Italy, Ukraine, Kazakhstan, Uzbekistan, Tajikistan, Armenia, Georgia, Kyrgyzstan, Laos, Algeria, Bangladesh, Pakistan, and Zimbabwe. Headquartered in Amsterdam, the Netherlands, and is traded on the NASDAQ Global Select Market.
Current data ranks this company in the 97th percentile of the 3000+ stocks we cover and is 4 out of 42 Telecom Services Sector stocks. We made 30 income statement and balance sheet adjustments to convert accounting earnings to economic earnings in FY13 for a total value of $22,544 million.