Picking from the multitude of style ETFs is a daunting task. There are as many as 40 in any given style and at least 217 ETFs across all styles.

Check out my latest Danger Zone interview with Chuck Jaffe of MarketWatch.com.
iShares S&P MidCap 400 Growth Index Fund (IJK) is in the Danger Zone this week.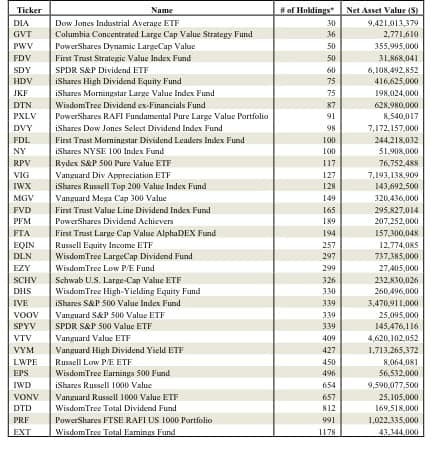 There are 36 "large cap value" ETFs. Per Figure 1, these 36 ETFs have drastically different stock holdings and, therefore, allocations. The lowest number of holdings is 30 while the highest is 1178.
How do investors pick the ETF that will deliver the best performance?