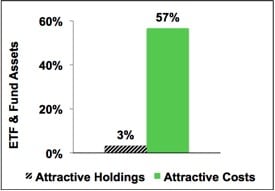 Fund holdings affect fund performance more than fees or past performance. A cheap fund is not necessarily a good fund. Investors are good at picking cheap funds. We want them to be better at picking funds with good stocks. Both are required to maximize success.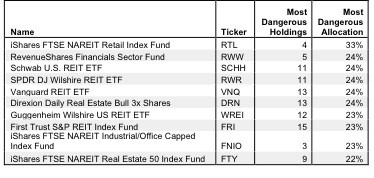 My ratings on ETFs are unique because they are based on my stock ratings for each of a fund's holdings.
Ergo, the "Most Dangerous" ETFs allocate the most capital to stocks on March's Most Dangerous Stocks list, which is available for non-subscribers as of today. There are 40 stocks on the Most Dangerous list every month.