Want to Join New Constructs?
New Constructs is always seeking exceptional recent graduates interested in the equity capital markets for positions in our Analytics, Engineering, and Publishing departments.
Submit a resume and cover letter to recruiting@newconstructs.com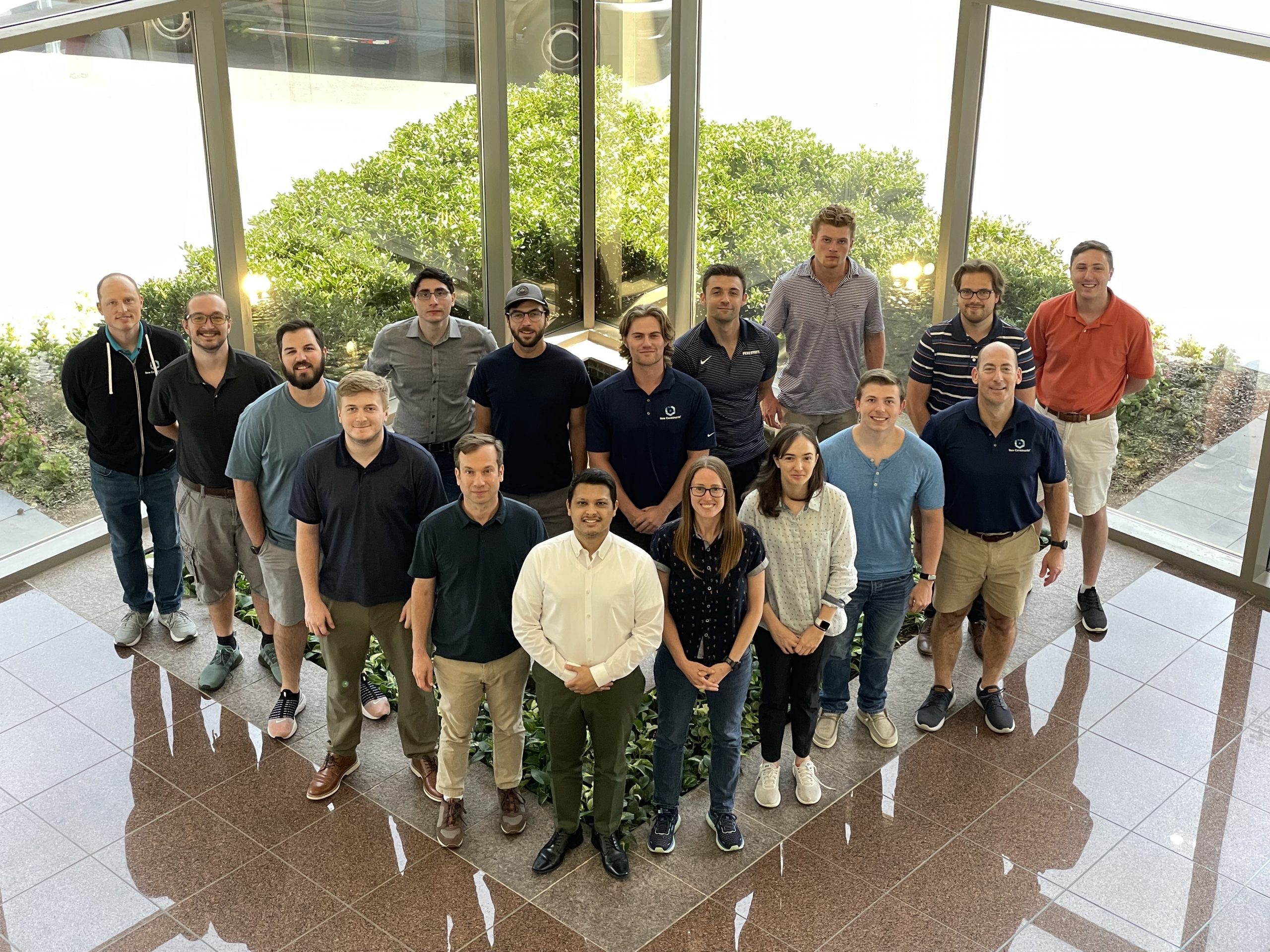 Interested in learning more about New Constructs? Here's a webinar by CEO David Trainer on the Associate Analyst Position. In the webinar, David details our company culture, the qualities of a successful analyst, and what makes our company unique. 
What New Constructs Is All About
New Constructs is an independent investment research firm, specializing in quality-of-earnings, forensic accounting and discounted cash flow valuation analyses for public companies.
New Constructs offers a challenging, creative, and dynamic work environment. Our business depends on our employees' creative solutions to complex problems. You will continually improve your skills and apply them to solving problems with members of the Analytics, Engineering, and Publishing departments. This atmosphere empowers each team member to develop a depth and breadth of skills that are not attainable in most work places.
At New Constructs, there is no ceiling to your development potential. If you're willing to put the work in, results will be recognized and rewarded. There is also no substitute for hard work and learning. Both are necessary to identify your areas of expertise, natural skills, and knowledge. We know that we only get better when you get better. We are dedicated to getting better every day.
What Analysts Have to Say
But, this is not Wall Street. What became evident very early on is the company's motive to put many different minds in the same room, give them the training they need to understand and interpret the work, and allow each member to prove themselves.

Current Senior Analyst
The first two weeks consist of an intensive MBA level finance/valuation course followed by 4 months of systems training. By the end of 6 months I would say I learned more about financial statement analysis and company valuation than I learned during 4 years in school.

Current Senior Analyst
Analysts are encouraged to convey their ideas. Interaction with the head of the analytics department occurs daily. This allows analysts to showcase their value and make immediate contributions and improvements to the analytics department.

Former Associate Analyst
What Developers Have to Say
Engineers are fully involved with every project from the get-go, whether it be the webapp or our parsing technology.  All types of development skillsets are used on a regular basis. Synergy between other departments and engineering make the development process very unique and exciting.

Current Software Engineer
New Constructs has a collaborative team environment, a variety of exciting projects, and the tools, resources, and support to grow your skills as a developer and teammate. On the engineering team you'll find talented developers who are excited to learn, chase down strong ideas, and solve important problems.

Current Software Engineer
Employees are given a lot of time, space, and resources to 1) fill knowledge gaps and 2) implement what they have learned. I learned more in their mentoring program than I have at any other time in my career.

Former Software Engineer
Analyst: New Constructs' Associate Analyst Program is an incredible opportunity to learn MBA-level finance and accounting in a real-world setting. You will receive in-depth training for our innovative financial statement analysis and corporate valuation methods. You will then be prepared to put those skills to work valuing over 3000 companies. Experience in finance and accounting is helpful, but not required. All majors are encouraged to apply. To learn more about our Associate Analyst position, watch this virtual meeting with CEO David Trainer.
We're always recruiting for Associate Analysts for our next Training Program.
Engineering: Positions offer an extraordinary opportunity to expand your skills using Python, Java, Spring, Hibernate, SQL, HTML, and JavaScript while helping to develop the next generation of New Constructs' system. You will develop ancillary skills including Linux/Unix system and network administration, database administration, and scripting.
We're currently recruiting for a Junior Software Developer.
Publishing: Positions offer an opportunity to expand your writing skills, better understand business models, and receive a deep knowledge of company valuation. These skills are earned all while helping New Constructs provide high quality forensic accounting research to the investing marketplace. Experience in finance and writing is helpful, but not required. All majors are encouraged to apply. To learn more about our Investment Analyst position, watch this virtual meeting with CEO David Trainer.
More About New Constructs
Employees at New Constructs come from a wide range of backgrounds and locations. We have an open, team oriented culture. Here are just a few of the many schools from which New Constructs employees have graduated from:
New Constructs works with some of the industry's largest and leading financial institutions, hedge funds, and individual investors.
As an employee at New Constructs, you have the opportunity to have your work and research featured in industry leading publications such as Barron's, Forbes, USA Today, CNBC, and many more.
Industry-leading players in the FinTech industry, including SixThirty and UMB Financial Corporation have invested in New Constructs.