Per the image below, clients can now view the "Investment Recommendation Summary" and the "Rating History" for all ETFs under coverage.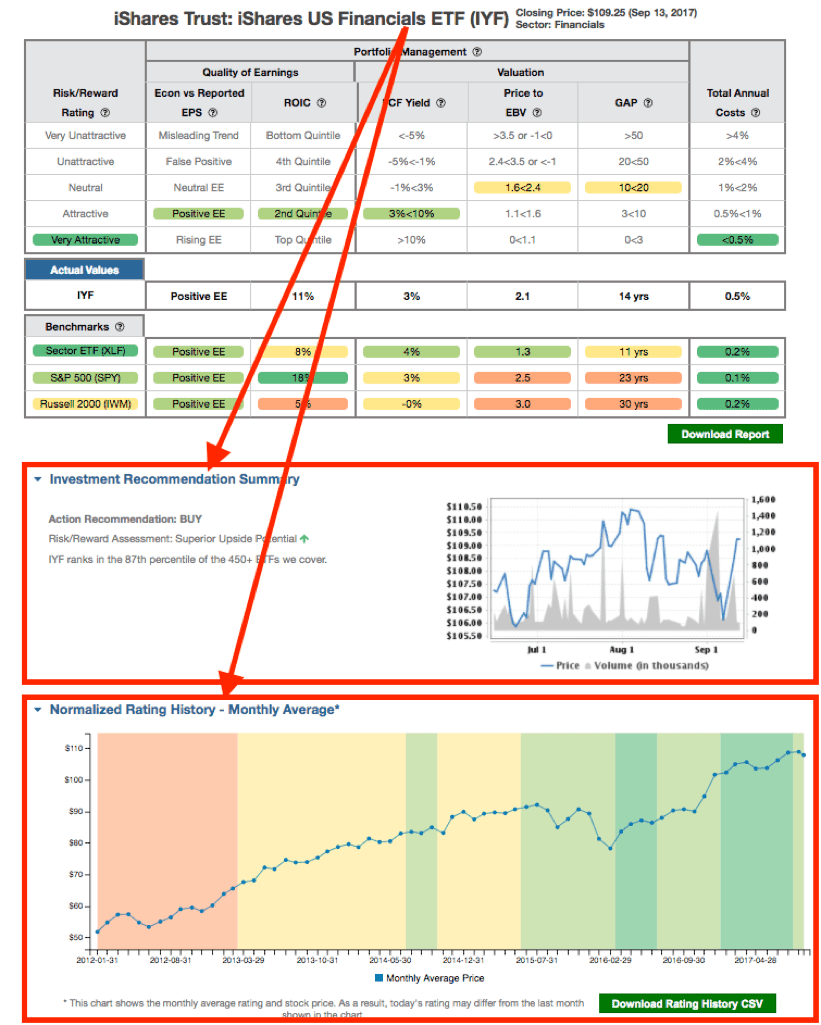 Gold, Platinum & Pro members can view this information from the expanded details on the "My Portfolio" page just as you would any other stock ticker.
Unlimited & Institutional members can access the expanded rating details from the "My Portfolio" page and the "Ratings" page.
If you have any questions, feedback, or suggestions, please contact us at support@newconstructs.com