As of today, we provide an Excel version of our models for the 3,000+ stocks we cover.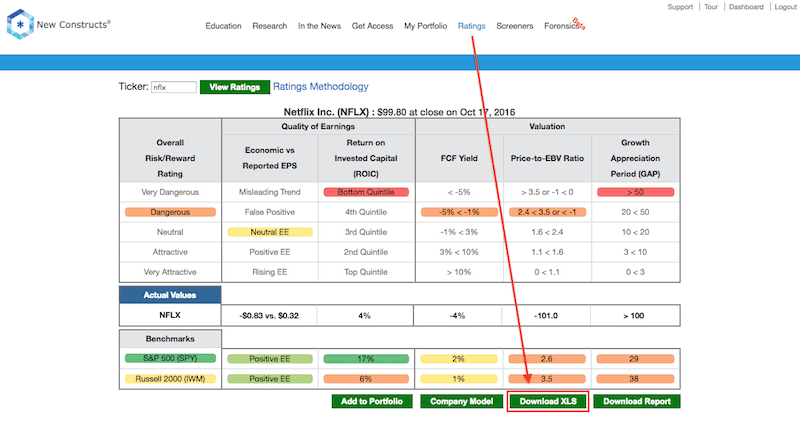 While not all of our clients have an interest in our models, we want you to know about the sophistication and transparency of the models that determine our ratings on stocks, ETFs and mutual funds.
Providing spreadsheet access to our models is another step in making our research as easy to use as possible, and we're excited to rollout this new feature. Please keep your great feedback coming, and we will keep working to give you the best experience possible.
Want access to our models? Contact us about an Institutional membership here.
More details on how our models work can be found here.