Get the latest on when and if companies have filed their 10-Ks or 10-Qs within the last two weeks or the next two weeks. Track the status of our analysis of the filings as well. It's all on our home page.
First, click the "here" link on the homepage per the image below.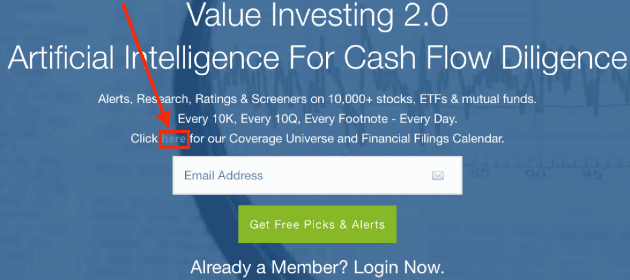 After landing on the Coverage Universe page, click the "Filings Calendar" tab.
Here, you learn when to expect new filings as well as see when the last filings arrived and were processed.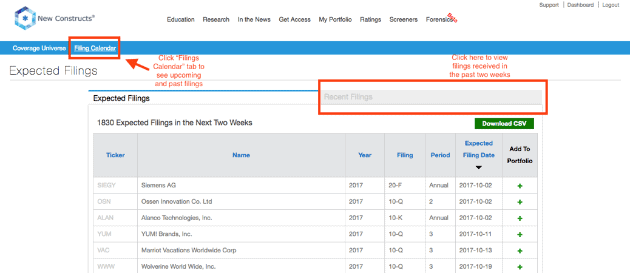 If you have any questions, feedback, or suggestions, please contact us at support@newconstructs.com