Many of the top firms in the world buy our research because it is proven to add value.
For example, this paper from HBS & MIT Sloan, "Core Earnings: New Data and Evidence" features how our data and cutting-edge technology gives investors an edge in analyzing earnings. This paper compares our data and analysis on a mega cap company to other major research providers (see appendix for details).
Figure 1: Our Clients & Partners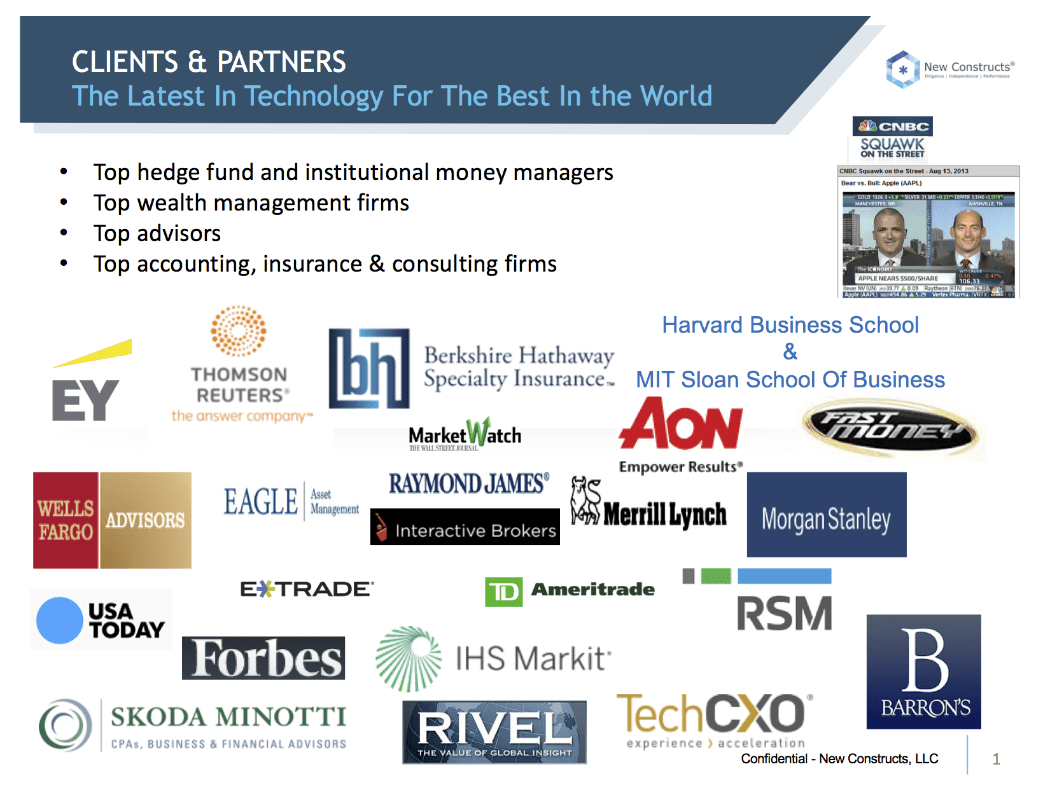 Sources: New Constructs, LLC
As we wrote in "Diligence Will Matter More Than Ever In 2017," investors are going to increasingly demand this level of diligence as a baseline level of research to support any advice.
Is it not in the best interests of advisors, portfolio managers and all investors to use research that meets all the criteria below as long as that research is easily affordable and accessible?
To ensure you meet the Duty Of Care, your research should be:
Comprehensive: all relevant publicly available (e.g. 10-Ks and 10-Qs) information has been diligently reviewed, including the footnotes and the Management's Discussion & Analysis (MD&A).
Un-conflicted: we deserve unbiased research.
Transparent: we should be able to see how the analysis was performed and the data behind it.
Relevant: there must be a tangible, quantifiable connection to stock, ETF or mutual fund performance.