Yesterday, our analysts parsed 128 filings and collected 18,702 data points. In total, they made 3,174 adjustments with a dollar value of $1.1 trillion. In particular, analyst Peter Apockotos found an unusual item yesterday in MGM Resorts (MGM) 10-K.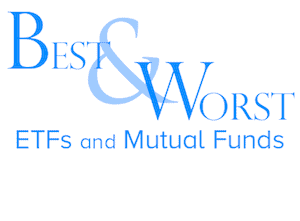 The Consumer Discretionary sector ranks seventh out of the ten sectors as detailed in my Sector Rankings for ETFs and Mutual Funds report. It gets my Neutral rating, which is based on aggregation of ratings of 17 ETFs and 23 mutual funds in the Consumer Discretionary sector as of January 28th, 2013.
Really enjoyed my first edition of the "Danger Zone" for Chuck Jaffe's MoneyLife radio show.
MGM Grand (MGM) is in the first stock to put in the Danger Zone.