NOPAT is the after-tax operating cash generated by the business, excluding unusual losses and gains, financing costs, goodwill and other non-cash items. It can be calculated two mathematically equivalent ways.
Want to apply these concepts and more?
Get free access to more research. Check out the free Education center where we explain all the theory and concepts behind what we do. Take a Virtual Tour to see how our services work.
NOPAT is also the numerator in our ROIC calculation, the primary driver of economic earnings.
Figure 1: Formulae for NOPAT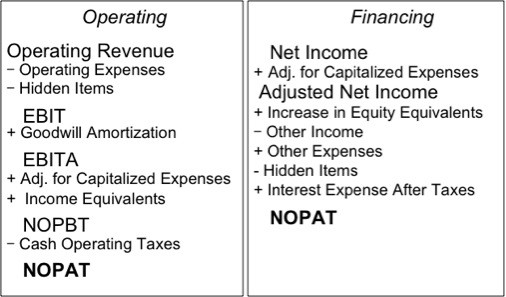 Source: New Constructs, LLC
Below are the primary accounting distortions in reported financial statements that require economic translation and adjustment for the NOPAT calculation.
Here are details on the numerous footnotes adjustments to Invested Capital to ensure the best ROIC in the business.
Sign up for a free membership to learn more.